Ray's Ministerial Experience
Ray has served in several churches throughout his ministry.  He has served as a teacher, worship leader, assistant pastor, and pastor. 
Ray received his ministerial degree from Hobe Sound Bible college.
Associates Degree in Ministerial Studies
Ray has served as an assistant pastor at the following churches:
Waynesboro Holy Church of God
Independent Community Church
Ray has served as pastor at the following churches: 
Soperton Holy Church of God

New Bethel Holiness Church

Progress Assembly of God (Interim Pastor)
Lighthouse of Living Faith
Ray's Current Ministry
As of Fall 2023, Ray pastors Lighthouse of Living Faith (Independent) Church in the Copeland Community of Washington County, Alabama. Ray is a conservative Bible believing preacher who works diligently to feed his flock each week.  Ray still preaches four times weekly for the church services.  
Ray is a studious follower of Jesus Christ, and he is an expository and exegetical preacher.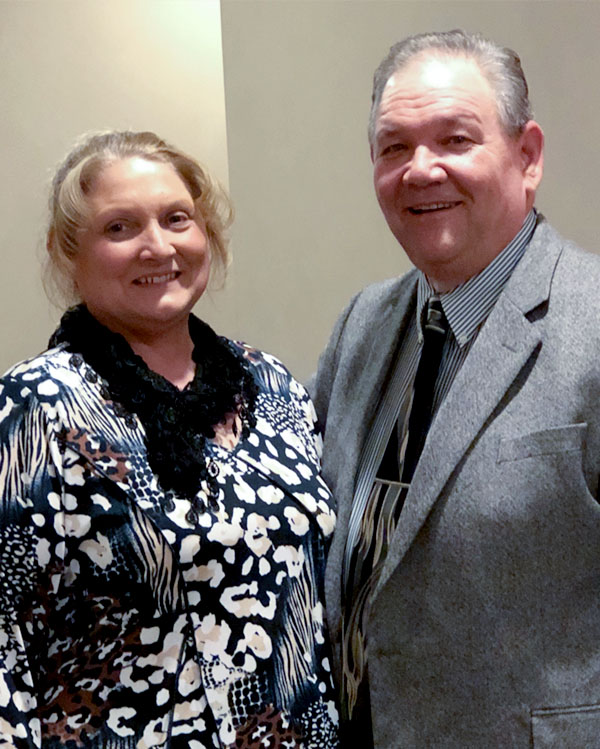 Sarah's Education
Ph.D. Instructional Design, January, 2004-July, 2006 University of South Alabama
M.A. in Management and Leadership January 2009-May 2011 Liberty University, Lynchburg, Virginia
M.Ed.. in Teaching and Learning, August 2006- December 2008 Liberty University, Lynchburg, Virginia
M.S. Instructional Design, Performance Technology, May, 2002- December, 2003 University of South Alabama
B.S. Secondary Education, Science Composite, August, 1993- December 1995 University of South Alabama
Associate Degree in General Studies, August, 1991-May, 1993 Alabama Southern Community College
Sarah's Professional History
Sarah enjoys writing and developing materials for Christians. She loves writing devotionals for women and children's stories with a Biblical basis. She provides training, workshops, and speaking engagements for women's ministries, church development and training, and Sunday School training. She also has an extensive background in education, curriculum, assessment, evaluation, and business management and leadership. 
Vann-Ray, LLC 2012- present President & Chief Executive Officer
Odom Ministries, Inc. 2015 - present President & Chief Executive Officer
University of West Indies 2019- 2022 Adjunct Instructor and Course Developer
Software Technology, Inc. 2009 - 2012: Chief Academic Officer of Achievement Services
Software Technology, Inc. 2007-2009 Director of Achievement Services
Software Technology Inc., 2006-2007 Assessment Specialist
Choctaw County Board of Education, 2005-2006 School Improvement Specialist and Professional Development Provider
Alabama State Department of Education, 2006-2007 ACCESS Online Teacher
Alabama State Department of Education, 2006 ACCESS Course Developer and Consultant
Mobile County Public School Educator, 1996-2005 Lott Middle School
Alabama Southern Community College, 1996-2004 Upward Bound