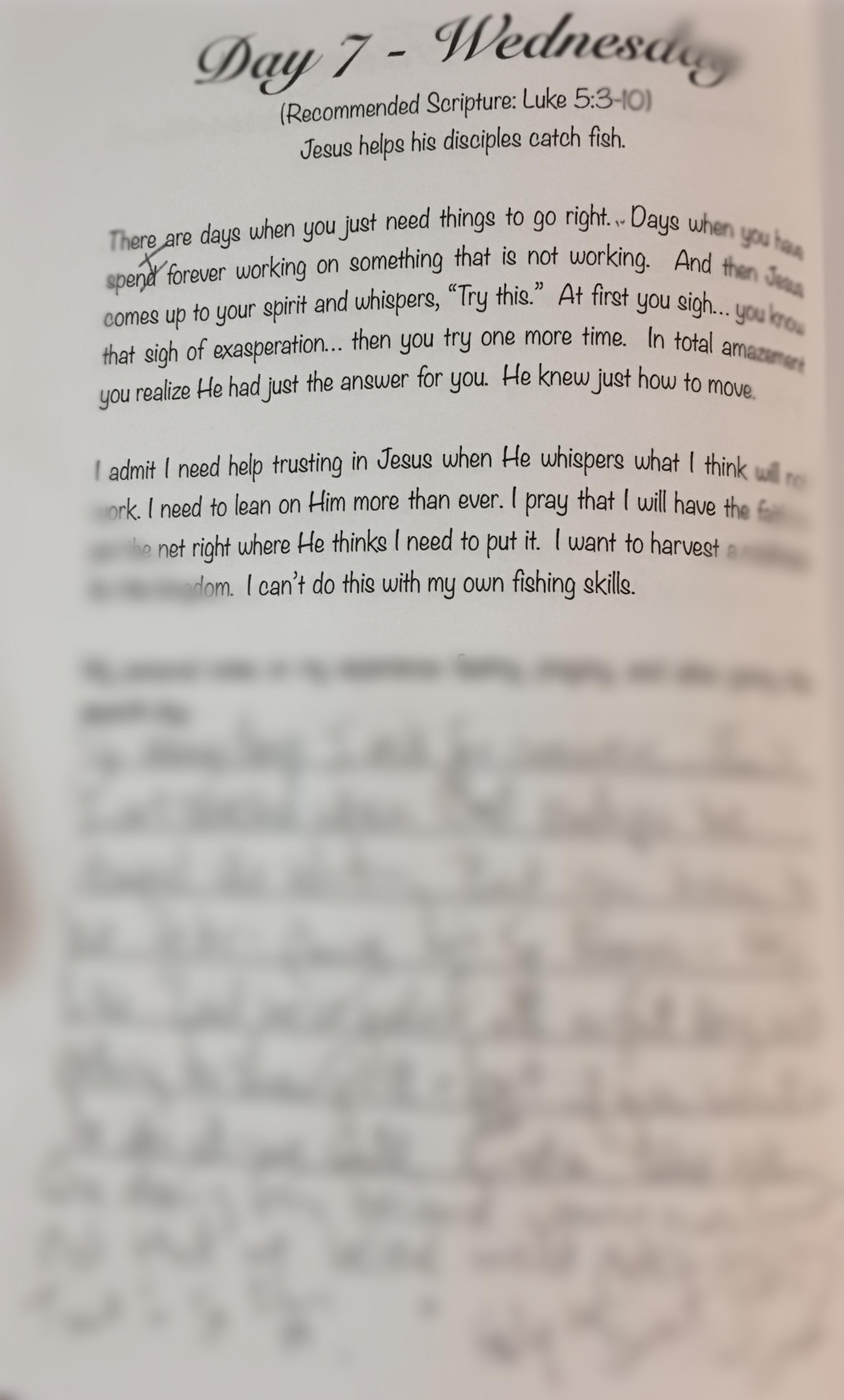 I love this story. Peter is worn out... but he helps his friend, Jesus, have a platform to preach. Then Jesus (whom Peter knows as the teacher) finishes and says, "Hey, Peter... go out into the deep and cast your nets there." I think Peter may have been a little like me, and not knowing fully who Jesus was, he probably thought..."Leave the fishing to the fishermen, teacher." But because he loved Jesus, he told Jesus that he would move the boat... just for him. I really think Peter figured it would be another fishless expedition, but if it made Jesus happy...
Yeah... that's what happens when we underestimate Jesus!
Peter got more fish than he bargained for... Had to call for help... Who's the fisherman now, Peter?
Lord help me... I am so much like Peter!
Even when I've tried, help me try again!
Just Do It If He Says It!